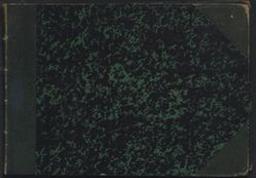 Title

Instruccion de musica sobre la guitarra española, y metodo de sus primeros rudimentos, hasta tañerla con destreza. Con dos laberintos ingeniosos, variedad de sones, y danças de rasgueado, y punteado, al estilo español, italiano, francès, y inglès. Con un breve tratado para acompañar con perfecion, sobre la parte muy essencial para la guitarra, arpa, y organo, resumido en doze reglas, y exemplos los mas principales de contrapunto, y composicion. Compuesto por el licenciado Gaspar Sanz, Aragones [...] ; Libro segundo [- tercero], de cifras sobre la guitarra española [...]
Author(s)

Author(s)

Author(s)

Author(s)
Imprint

En Zaragoça : por los Herederos de Diego Dormer, 1697

Publisher
Language

Spanish
Country

Spain
Collation

3 part./1 vol. ([8], 12 ; [2], 10 ; [2] p.), 18 ; 12 ; 10 pl. : mus., ill. ; folio oblong
Sig. [p]2 2q2 A-C2 ; [p]1 A-B2 C1 ; [p]1
(Musical)
representation

Tablatures
Author (note)

Première partie dédicacée à Don Juan d'Autriche (1674); la troisème à Charles II d'Espagne
Planches dessinées par Gaspar Sanz, gravée par Juan Blauet
Additional form (note)

Existe sur microfilm
Copy (note)

Reliure de Demesmaecker
Digitised version
ISBD

See ISBD format
Instruccion de musica sobre la guitarra española, y metodo de sus primeros rudimentos, hasta tañerla con destreza. Con dos laberintos ingeniosos, variedad de sones, y danças de rasgueado, y punteado, al estilo español, italiano, francès, y inglès. Con un breve tratado para acompañar con perfecion, sobre la parte muy essencial para la guitarra, arpa, y organo, resumido en doze reglas, y exemplos los mas principales de contrapunto, y composicion. Compuesto por el licenciado Gaspar Sanz, Aragones [...] ; Libro segundo [- tercero], de cifras sobre la guitarra española [...]. - Tablatures. - En Zaragoça : por los Herederos de Diego Dormer, 1697. - 3 part./1 vol. ([8], 12 ; [2], 10 ; [2] p), 18 ; 12 ; 10 pl. : mus., ill. ; folio oblong. - Sig. [p]2 2q2 A-C2 ; [p]1 A-B2 C1 ; [p]1. - Première partie dédicacée à Don Juan d'Autriche (1674); la troisème à Charles II d'Espagne. Planches dessinées par Gaspar Sanz, gravée par Juan Blauet. - Reliure de Demesmaecker.
Report an error or problem
Permalink
Checking of available copies ...
Request item
Checking of available copies ...
Other format
Issus de la même oeuvre