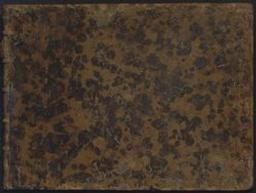 Title

Basse-continuës des pieçes a une et a deux violes. Avec une augmentation de plusieurs pieçes particulieres en partition a la fin desdittes basse-continuës. Composées par M. Marais ordinaire de la musique de la chambre du Roy
Author(s)

Author(s)

Author(s)

Author(s)
Imprint

(A Paris : chez l'autheur [...] : et chez Jean Hurel, faiseur d'instruments de la musique du Roy [...], 1689)

Publisher

Publisher
Language

French
Country

France
Collation

101, [1] p. : titre gravé, mus. ; 4to oblong
Note

Entièrement gravé
Les parties de viole(s) se trouvent en Fétis 2.924 A 1 (RP)
Biliographic
reference


RISM A/I/5 M 386
Author (note)

Titre dessiné et gravé par J. Dolivar; lettres de Berey
Partition gravée par Bonnevil
Digitised version
ISBD

See ISBD format
Basse-continuës des pieçes a une et a deux violes. Avec une augmentation de plusieurs pieçes particulieres en partition a la fin desdittes basse-continuës. Composées par M. Marais ordinaire de la musique de la chambre du Roy. - (A Paris : chez l'autheur [...] : et chez Jean Hurel, faiseur d'instruments de la musique du Roy [...], 1689). - 101, [1] p : titre gravé, mus. ; 4to oblong. - Entièrement gravé. Les parties de viole(s) se trouvent en Fétis 2.924 A 1 (RP). - RISM A/I/5 M 386. - Titre dessiné et gravé par J. Dolivar; lettres de Berey. Partition gravée par Bonnevil.
Report an error or problem
Permalink
Checking of available copies ...
Request item
Checking of available copies ...
Other format
Issus de la même oeuvre