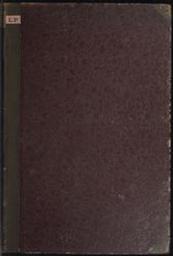 Title

Fuggilotio musicale di D. Giulio Romano nel quale si contengono madrigali, sonetti, arie, canzoni, & scherzi, per cantare nel chitarrone, clavicembalo, o altro instrumento a una, & due voci. Nuovamente corretto, & ristampato. Opera seconda. Dedicato all' illustrissilo Sig. Vincenzo Grimani
Author(s)

Author(s)
Imprint

In Venetia : appresso Giacomo Vincenti, 1613

Publisher
Language

Italian
Country

Italy
Collation

[2], 49, [1] p. : titre gravé, arm., mus. ; folio
Sig. A26
Provenance
Biliographic
reference


RISM A/I/2 C 10
Author (note)

Giulio Romano est le pseudonyme de Giuliano Caccini
Additional form (note)

Existe sur microfilm
Digitised version
ISBD

See ISBD format
Fuggilotio musicale di D. Giulio Romano nel quale si contengono madrigali, sonetti, arie, canzoni, & scherzi, per cantare nel chitarrone, clavicembalo, o altro instrumento a una, & due voci. Nuovamente corretto, & ristampato. Opera seconda. Dedicato all' illustrissilo Sig. Vincenzo Grimani. - In Venetia : appresso Giacomo Vincenti, 1613. - [2], 49, [1] p : titre gravé, arm., mus. ; folio. - Sig. A26. - RISM A/I/2 C 10. - Giulio Romano est le pseudonyme de Giuliano Caccini.
Report an error or problem
Permalink
Checking of available copies ...
Request item
Checking of available copies ...
Other format
Issus de la même oeuvre