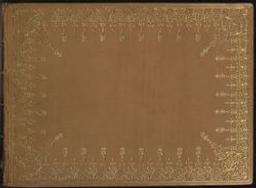 Title

Premier livre de psalmes mis en musique par maistre Pierre Certon [...] Reduitz en tabulature de leut par maistre Guillaume Morlaye, reservé la partie du dessus, qui est notée pour chanter en jouant
Author(s)

Author(s)
Imprint

A Paris : de l'imprimerie de Michel Fezandat [...], 1554

Publisher
Language

French
Country

France
Collation

23, [1] f. : mus. ; 4to oblong
Sig. A-F4
(Musical)
representation

Tablatures
Biliographic
reference


RISM, A/I/6 M 3690
Additional form (note)

Uniquement disponible sur microfilm
Copy (note)

Notes ms. au dos du titre: "Les paroles des pseaumes suivans sont tirées du Manuel de la Religion prétenduë réformée, et sont seulement changés de chant par m.e Pierre Certon. Ce manuel veriffié est imprimé en 1550. Les poétes étoient rares pour avoir un tel recours, et la musique étoit au berceau."
Notes ms. sur le f. 2: "Les paroles sont de Clement Marot"
Reliure de Demesmaecker
Sous le même étui que le Fétis 2.895 A
Digitised version
ISBD

See ISBD format
Premier livre de psalmes mis en musique par maistre Pierre Certon [...] Reduitz en tabulature de leut par maistre Guillaume Morlaye, reservé la partie du dessus, qui est notée pour chanter en jouant. - Tablatures. - A Paris : de l'imprimerie de Michel Fezandat [...], 1554. - 23, [1] f. : mus. ; 4to oblong. - Sig. A-F4. - RISM, A/I/6 M 3690. - Notes ms. au dos du titre: "Les paroles des pseaumes suivans sont tirées du Manuel de la Religion prétenduë réformée, et sont seulement changés de chant par m.e Pierre Certon. Ce manuel veriffié est imprimé en 1550. Les poétes étoient rares pour avoir un tel recours, et la musique étoit au berceau.". Notes ms. sur le f. 2: "Les paroles sont de Clement Marot". Reliure de Demesmaecker. Sous le même étui que le Fétis 2.895 A.
Report an error or problem
Permalink
Checking of available copies ...
Request item
Checking of available copies ...
Other format
Issus de la même oeuvre