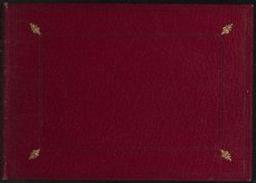 Title

Second [- VIII.] livre d'airs de cour a quatre & cinq parties, par Anthoine Boesset [...]
Author(s)

Author(s)

Author(s)

Author(s)

Author(s)

Author(s)

Author(s)

Author(s)

Author(s)

Author(s)

Author(s)

Author(s)

Author(s)

Author(s)

Author(s)

Author(s)

Author(s)
Imprint

A Paris : par Pierre Ballard [...], 1620-1632

Publisher
Language

French
Country

France
Collation

4 vol. : titres gravés, bandeaux, lettrines, arm., mus. ; 8vo oblong
Uniforme titel
(Musical)
representation

Dessus, haute-contre, taille, basse-contre
Biliographic
reference


RISM A/I/1 B 3274, 3276, 3278, 3280, 3286
Author (note)

Épître dédicatoire de l'auteur au roi, à la reine, au duc de Luynes, à Monseigneur de Baradat et au cardinal de Richelieu
Stances, épigrammes, poèmes, odes etc. à l'auteur par Cl. Garnier, Imbert, J. Masset, Coturier, , Civart, Gombault, Crosilles, De L'Estoile et A. De Cousu
Épître aux lecteurs de Chansy (5e livre)
Additional form (note)

Il existe un microfilm de cet exemplaire
Copy (note)

Incomplet des 1er, 6e, 7e et 9e livres
Reliures de De Samblancx-Weckesser
Sous étui
Digitised version
ISBD

See ISBD format
Second [- VIII.] livre d'airs de cour a quatre & cinq parties, par Anthoine Boesset [...]. - Dessus, haute-contre, taille, basse-contre. - A Paris : par Pierre Ballard [...], 1620-1632. - 4 vol. : titres gravés, bandeaux, lettrines, arm., mus. ; 8vo oblong. - RISM A/I/1 B 3274, 3276, 3278, 3280, 3286. - Épître dédicatoire de l'auteur au roi, à la reine, au duc de Luynes, à Monseigneur de Baradat et au cardinal de Richelieu. Stances, épigrammes, poèmes, odes etc. à l'auteur par Cl. Garnier, Imbert, J. Masset, Coturier, , Civart, Gombault, Crosilles, De L'Estoile et A. De Cousu. Épître aux lecteurs de Chansy (5e livre). - Incomplet des 1er, 6e, 7e et 9e livres. Reliures de De Samblancx-Weckesser. Sous étui.
Report an error or problem
Permalink
Checking of available copies ...
Request item
Checking of available copies ...
Other format
Issus de la même oeuvre