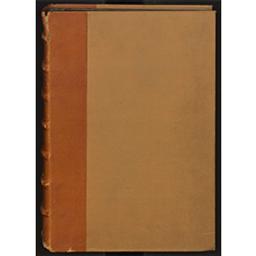 Title

Atlas sive Cosmographicae meditationes de fabrica mundi et fabricati figura [Document cartographique] : Gerardo Mercatore Rupelmundano, illustrissimi ducis Juli[a]e Clivi[a]e & Mo[n]tis &c. cosmographo autore : cum privilegio : Duisburgi Clivorum
Author(s)
Imprint

Dusseldorpii : excudebat Albertus Busius illustrissimi ducis Iuliae, Cliviae, Montis, &c. typographus, sumptibus haeredum Gerardi Mercatoris Rupelmundani, 1595

Publisher
Language

Latin
Country

Germany
Collation

[12]-354-[32] p., [145] pl. : front., ill., portr., cartes ; f°
Provenance
Contains
Digitised version
ISBD

See ISBD format
Atlas sive Cosmographicae meditationes de fabrica mundi et fabricati figura [Document cartographique] : Gerardo Mercatore Rupelmundano, illustrissimi ducis Juli[a]e Clivi[a]e & Mo[n]tis &c. cosmographo autore : cum privilegio : Duisburgi Clivorum. - Dusseldorpii : excudebat Albertus Busius illustrissimi ducis Iuliae, Cliviae, Montis, &c. typographus, sumptibus haeredum Gerardi Mercatoris Rupelmundani, 1595. - [12]-354-[32] p, [145] pl. : front., ill., portr., cartes ; f°.
Report an error or problem
Permalink
Checking of available copies ...
Request item
Checking of available copies ...
Other format
Issus de la même oeuvre