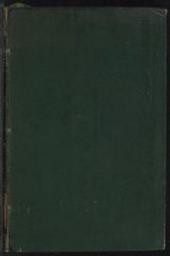 Title

Ein kurtz deudsche Musica. Mit, LXIII, schönen lieblichen Exempeln, yn vier Stymmen verfasset. Sampt den kleynen Psalmen und Magnificat, auff alle Thon artig gerichtet. Mart. Agricola
Author(s)
Imprint

(Zu Wittenberg : Ubersendung dis Büchlins Georgo Rhaw), [1528] ; 1528

Publisher
Language

German
Country

Germany
Collation

XLIIII f. : gegrav. titel, mus. ; 8vo
Sig. A-L4
Biliographic
reference


RISM A I/1/A 436
RISM B VI, p. 70
VD16 A 1061
Copy (note)

Joint à = Bijgevoegd met : "Te Deum laudamus, zu deutsch. Auch der Lobge sang Zacharie (das ist) das Benedictus, wie Luce i. Auch volgt die deutsche Vesper mit sampt den Psalmen und Magnificat, verdeutscht dorch Doct. M[artin] Luther". [S.l. : s.n., s.d.]. [8] f
Cachet aux armes impériales françaises
Digitised version
ISBD

See ISBD format
Ein kurtz deudsche Musica. Mit, LXIII, schönen lieblichen Exempeln, yn vier Stymmen verfasset. Sampt den kleynen Psalmen und Magnificat, auff alle Thon artig gerichtet. Mart. Agricola. - (Zu Wittenberg : Ubersendung dis Büchlins Georgo Rhaw), [1528] ; 1528. - XLIIII f. : gegrav. titel, mus. ; 8vo. - Sig. A-L4. - RISM A I/1/A 436. RISM B VI, p. 70. VD16 A 1061. - Joint à = Bijgevoegd met : "Te Deum laudamus, zu deutsch. Auch der Lobge sang Zacharie (das ist) das Benedictus, wie Luce i. Auch volgt die deutsche Vesper mit sampt den Psalmen und Magnificat, verdeutscht dorch Doct. M[artin] Luther". [S.l. : s.n., s.d.]. [8] f. Cachet aux armes impériales françaises.
Report an error or problem
Permalink
Checking of available copies ...
Request item
Checking of available copies ...
Other format
Issus de la même oeuvre