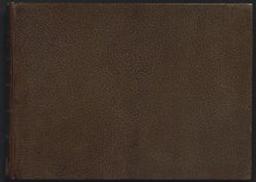 Title

Premier [- sixiesme] livre de tabulature de leut, contenant plusieurs chansons & fantasies, composées par feu messire Albert de Rippe de Mantoue, Seigneur du Carois, joueur de Leut, & varlet de chambre du Roy nostre Sire
Author(s)

Author(s)

Author(s)
Imprint

A Paris : de l'imprimerie de Michel Fezandat [...] : Et [...] en la maison de maistre Guillaume Morlaye, 1553-1558

Publisher

Publisher
Language

French
Country

France
Collation

5 part./1 vol. : mus. ; 4to oblong
(Musical)
representation

Tablatures
Note

Guillaume de Morlaye n'apparaît pas dans les adresses des 5e et 6e livres (1555 & 1558)
Biliographic
reference


RISM A/I/1 A 687
Author (note)

Épître dédicatoire de Guillaume de Morlaye à Henri II
Copy (note)

Incomplet du deuxième livre
Prov. ms. : "Franc.s Campion. Auteur de la Règle de l'Octave, de l'Académie Royale de Musique 1735" ; "Arnoul(?)" ; "Nicolas de Huppe... (?) Parisiis 29 May 1608"
Cachet : "J.s. A.e Rabaut P.r" [Jacques-Antoine Rabaut, pasteur?]
Reliure de Demesmaecker
Sous étui
Digitised version
ISBD

See ISBD format
Premier [- sixiesme] livre de tabulature de leut, contenant plusieurs chansons & fantasies, composées par feu messire Albert de Rippe de Mantoue, Seigneur du Carois, joueur de Leut, & varlet de chambre du Roy nostre Sire. - Tablatures. - A Paris : de l'imprimerie de Michel Fezandat [...] : Et [...] en la maison de maistre Guillaume Morlaye, 1553-1558. - 5 part./1 vol. : mus. ; 4to oblong. - Guillaume de Morlaye n'apparaît pas dans les adresses des 5e et 6e livres (1555 & 1558). - RISM A/I/1 A 687. - Épître dédicatoire de Guillaume de Morlaye à Henri II. - Incomplet du deuxième livre. Prov. ms. : "Franc.s Campion. Auteur de la Règle de l'Octave, de l'Académie Royale de Musique 1735" ; "Arnoul(?)" ; "Nicolas de Huppe. (?) Parisiis 29 May 1608". Cachet : "J.s. A.e Rabaut P.r" [Jacques-Antoine Rabaut, pasteur?]. Reliure de Demesmaecker. Sous étui.
Report an error or problem
Permalink
Checking of available copies ...
Request item
Checking of available copies ...
Other format
Issus de la même oeuvre