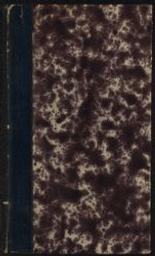 Title

Songs compleat, pleasant and divertive; set to musick by Dr. John Blow, Mr. Henry Purcell, and other excellent masters of the town. Ending with some orations, made and spoken by me several times upon the publick stage in the theater. Together with some copies of verses, prologues and epilogues, as well for my own plays as those of other poets, being all humerous and Comical. Written by Mr. D'Urfey [- Vol. IV]
Author(s)

Author(s)
Imprint

London : Printed by W. Pearson : for J. Tonson [...], 1719 ; 1720

Publisher

Publisher

Publisher
Language

English
Country

United Kingdom
Collation

4 vol. : mus. ; 12mo
Provenance
Note

The first two volumes mostly contain songs by the editor Thomas D'Urfey, with the remainder being those originally collected and published by Henri Playford
Biliographic
reference


RISM B/II p. 370
Digitised version
ISBD

See ISBD format
Songs compleat, pleasant and divertive; set to musick by Dr. John Blow, Mr. Henry Purcell, and other excellent masters of the town. Ending with some orations, made and spoken by me several times upon the publick stage in the theater. Together with some copies of verses, prologues and epilogues, as well for my own plays as those of other poets, being all humerous and Comical. Written by Mr. D'Urfey [- Vol. IV]. - London : Printed by W. Pearson : for J. Tonson [...], 1719 ; 1720. - 4 vol. : mus. ; 12mo. - The first two volumes mostly contain songs by the editor Thomas D'Urfey, with the remainder being those originally collected and published by Henri Playford. - RISM B/II p. 370.
Report an error or problem
Permalink
Checking of available copies ...
Request item
Checking of available copies ...
Other format
Issus de la même oeuvre