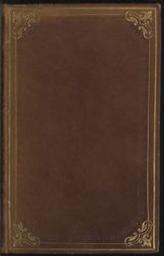 Title

An introduction to the skill of musick, in two books. The first contains the grounds and rules of musick, according to the gam-ut, and other principles thereof. The second, instructions and lessons both for the basse-viol and treble-violin. By John Playford. To which is added, The art of descant, or composing of musick in parts, by Dr. Tho. Campion; with Annotations thereon by Mr. Chr. Simpson. Also The order of singing divine service in cathedrals. The eighth edition carefully corrected
Author(s)

Author(s)

Author(s)

Author(s)
Imprint

London : Printed by A. G[odbid] and J[ohn] P[layford the younger] : for John Playford, 1679

Publisher

Publisher
Language

English
Country

United Kingdom
Collation

3 part./1 vol. ([16], 119, [1] ; [2], 34 ; 7, [1] p.) : portr., mus. ; 8vo
Sig. A-L8 M2
Provenance
Biliographic
reference


RISM B VI, p. 658
COPAC
Author (note)

John Playford's portrait engraved by F.H. Van Hove
Digitised version
ISBD

See ISBD format
An introduction to the skill of musick, in two books. The first contains the grounds and rules of musick, according to the gam-ut, and other principles thereof. The second, instructions and lessons both for the basse-viol and treble-violin. By John Playford. To which is added, The art of descant, or composing of musick in parts, by Dr. Tho. Campion; with Annotations thereon by Mr. Chr. Simpson. Also The order of singing divine service in cathedrals. The eighth edition carefully corrected. - London : Printed by A. G[odbid] and J[ohn] P[layford the younger] : for John Playford, 1679. - 3 part./1 vol. ([16], 119, [1] ; [2], 34 ; 7, [1] p) : portr., mus. ; 8vo. - Sig. A-L8 M2. - RISM B VI, p. 658. COPAC. - John Playford's portrait engraved by F.H. Van Hove.
Report an error or problem
Permalink
Checking of available copies ...
Request item
Checking of available copies ...
Other format
Issus de la même oeuvre