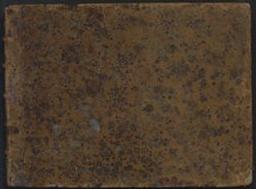 Title

Pieces a une et a deux violes composées par M. Marais ordin[ai]re de la musique de la Chambre du Roy
Author(s)

Author(s)

Author(s)

Author(s)

Author(s)
Imprint

(A Paris : chez l'autheur [...] : et chez Jean Hurel faiseur d'instruments pour la musique du Roy [...], 1686)

Publisher

Publisher
Language

French
Country

France
Collation

120 pl. (sur 61 f.) : titre gravé, mus. ; 4to oblong
Note

Entièrement gravé
La basse continue de ces pièces pour viole(s) se trouve en Fétis; 2.924 A 2 (RP)
Biliographic
reference


RISM A/I/5 M 383
Author (note)

Titre gravé par Trouvain d'après Pezey; partition par Bonneüil
Épître dédicatoire de l'auteur à Monsieur de Lully
Digitised version
ISBD

See ISBD format
Pieces a une et a deux violes composées par M. Marais ordin[ai]re de la musique de la Chambre du Roy. - (A Paris : chez l'autheur [...] : et chez Jean Hurel faiseur d'instruments pour la musique du Roy [...], 1686). - 120 pl. (sur 61 f.) : titre gravé, mus. ; 4to oblong. - Entièrement gravé. La basse continue de ces pièces pour viole(s) se trouve en Fétis; 2.924 A 2 (RP). - RISM A/I/5 M 383. - Titre gravé par Trouvain d'après Pezey; partition par Bonneüil. Épître dédicatoire de l'auteur à Monsieur de Lully.
Report an error or problem
Permalink
Checking of available copies ...
Request item
Checking of available copies ...
Other format
Issus de la même oeuvre